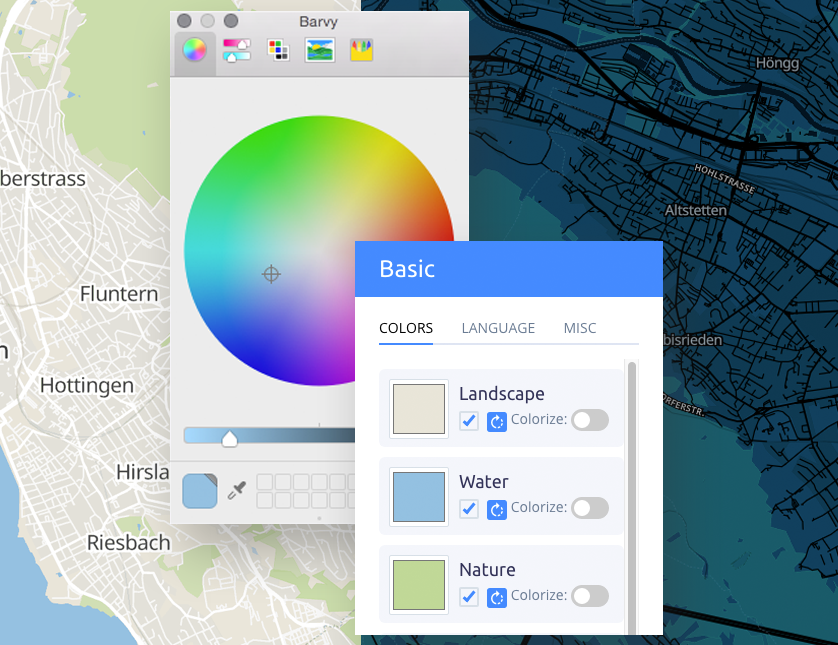 Welcome in Customize tool
Here you can quickly adjust the look and feel of the maps. Set your brand colors, language of labels, select a font, etc.
Choose one of our maps. Colour presets are prepared for some maps for a quick start.
Fit colours of the layer group to suit your needs. Click on the coloured square and choose or paste colour on the picker.
Turn on or off a layer group or reset your changes to default. Palette icon sets a stable hue for a layers in the group.
Select languages for all place names in the map. Choose one from 55 languages.
All changes need to be saved. If you need advanced editing features or change parameters of cartographic symbology open this style in the Editor.